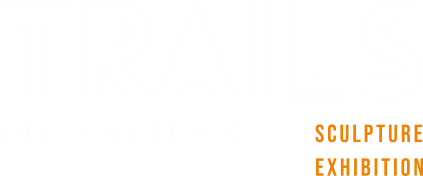 TRAILS inaugural Sculpture Exhibition in 2021 aims at showcasing local, regional, national and ultimately (Post-Covid) international artists via an event that engages with the broader community to support health and wellbeing through a Public Art initiative.
The exhibition will take the form of a trail, weaving its way through the retail hub of Portland's CBD, resulting in awards totalling $10,000 and potential opportunities for commissions to anchor vibrant public spaces within the Glenelg Shire.
The concept is being driven by a specialised project team comprised of graphic artists, interior designers, sculptors, event managers and civic leaders, and auspiced by the Committee for Portland, a not-for-profit community-based organisation.
Exhibition: Sun March 28 – Sat May 2 2021