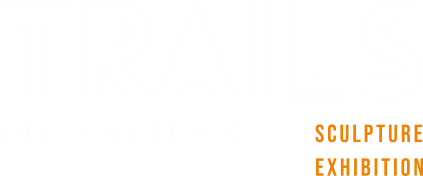 Deborah Saunders
Narrawong fibre and textile artist Deborah Saunders has developed her arts practice using upcycled and found objects to create large sculptural pieces, with recycled t-shirts being her preferred medium. Driven by the knowledge that tonnes of textile waste is dumped in landfills on a daily basis, she says, "It's my way of helping".
With a Diploma in Visual Arts and many years of working in community development, Deborah has passed on her knowledge artistic knowledge through sessions at South West Alternative Medium Project (SWAMP). SWAMP is an Indigenous managed volunteer community arts organisation she co-founded in 2008, working closely with local Indigenous artists to develop their own arts practices. Deborah has been the lead artist in two major sculptural installations. The Nine Knitted Narrabans for the Upwelling Festival Portland in 2014 and the Woven Forest Whale Sanctuary as part of Oceanarium – Fun 4 Kids in 2016.
A recipient of a Regional Arts Victoria professional development grant Deborah travelled to the Cook Islands to participate in workshops to learn the art of Ti Vae Vae, Traditional Cook Island quilt making influencing her 2014 Island Dreams exhibition, which highlighted her many hand-sewn quilts.
In January 2020 Deborah travelled to Karachi Pakistan to hold textile workshops with local Muslim women, immersing herself into the local community while staying with a local family. Deborah is currently developing her response to this experience to be exhibited in late 2021.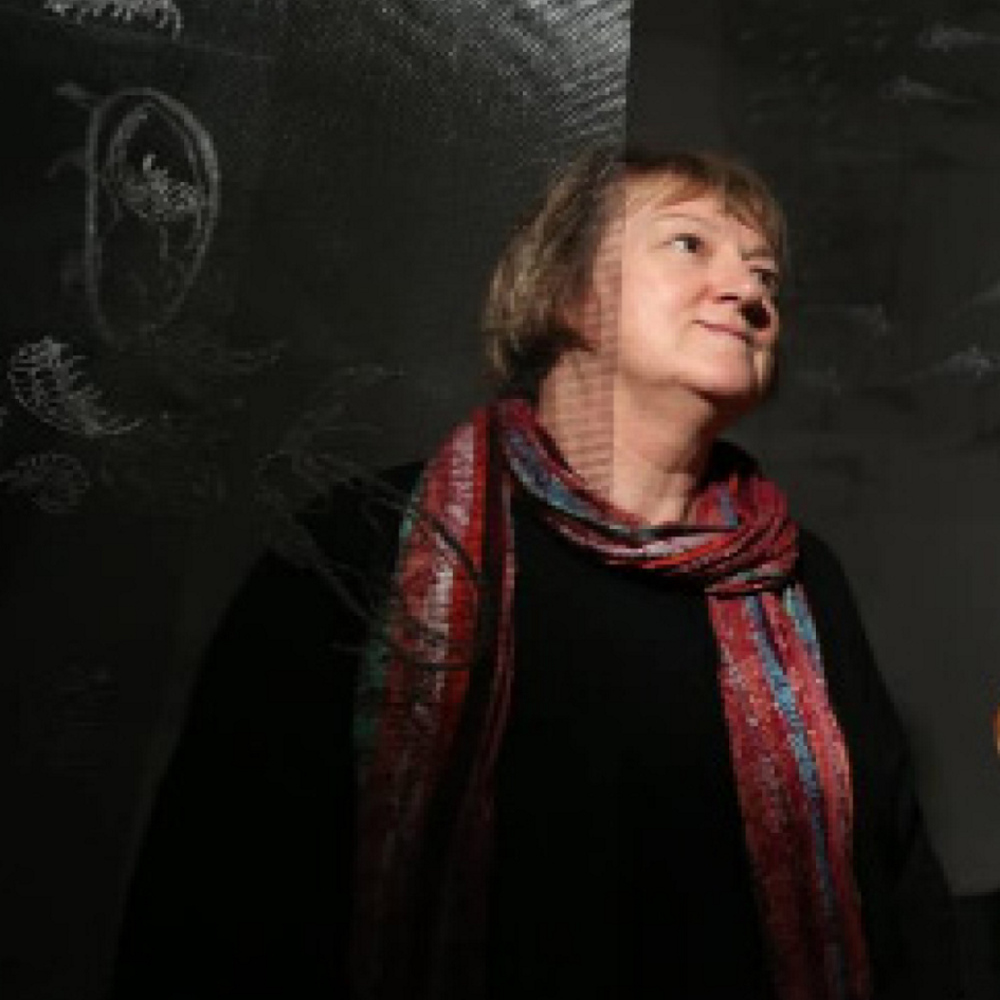 Deborah Saunders inside Karen Richard's component of Oceanarium. Photo by Amy Paton.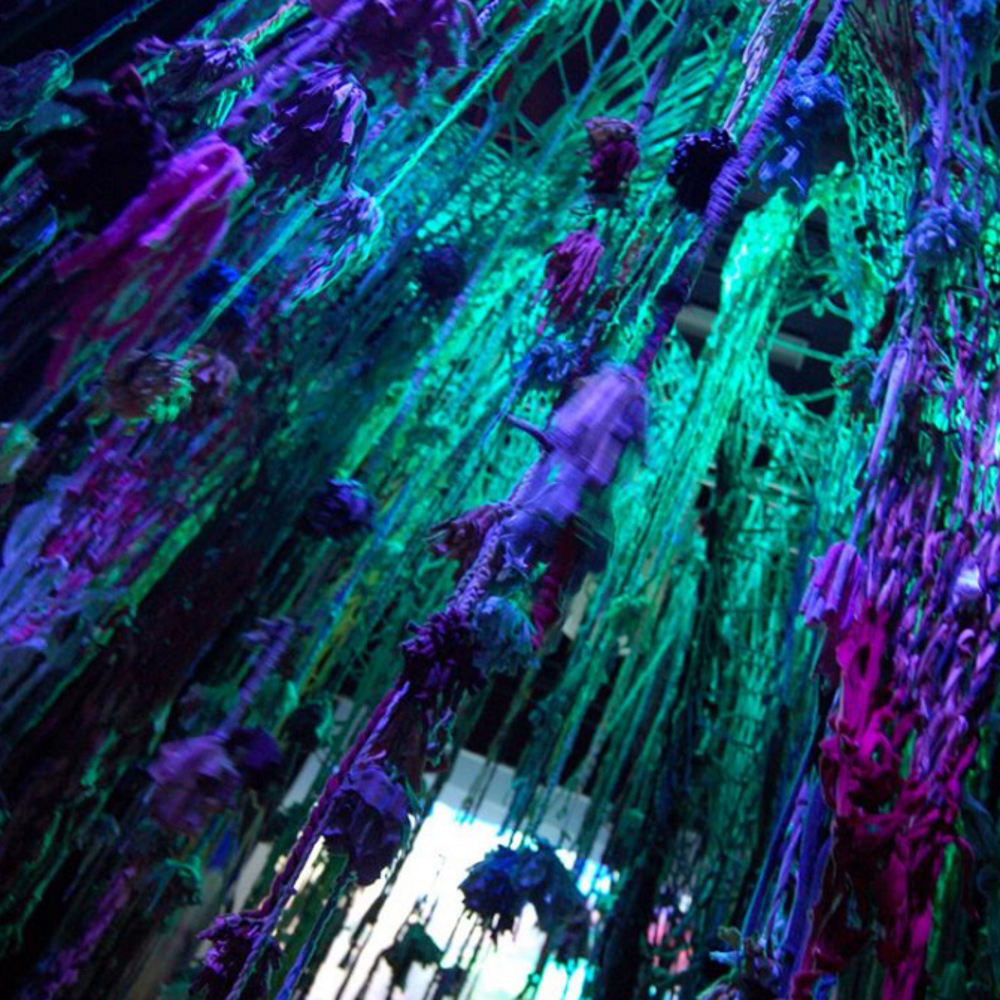 Deb Saunders, Woven Whale Sanctuary.
Phil Cousins
Phil Cousins Having studied sculpture at the University of South Australia, Phil has pursued his art practice over the last 25 years traversing sculpture, printmaking and performance. He is one half of "Norm and Elsie's Art Safari"; a curatorial performance art work which was created for the Junction Arts Festival in Launceston and has appeared at many events including Adelaide Festival. Natimuk Fringe, and the Royal Melbourne Show.
Based in South West Victoria, Phil has exhibited regularly with the Portland Bay Press and at the Portland Arts Centre and has had work exhibited in the Riddoch Gallery, Mt Gambier SA. He has participated in various community projects, including 'Five Whales' (for Portland's Upwelling Festival) and 'In Residence'(Moyne Shire, Port Fairy) and has work acquired by the cultural collection of the Glenelg Shire who also, with assistance of the Flood Relief Fund commissioned his sculptural flood marker in Casterton, Victoria.
Phil has had work accepted into the Woolhara small sculpture prize and was awarded the sculpture prize for the Portland Art Show in 2018. More recently Phil's work explores the beauty and complexity of repetition, a layering that talks of one thing but resonates more broadly as a reflection on nature.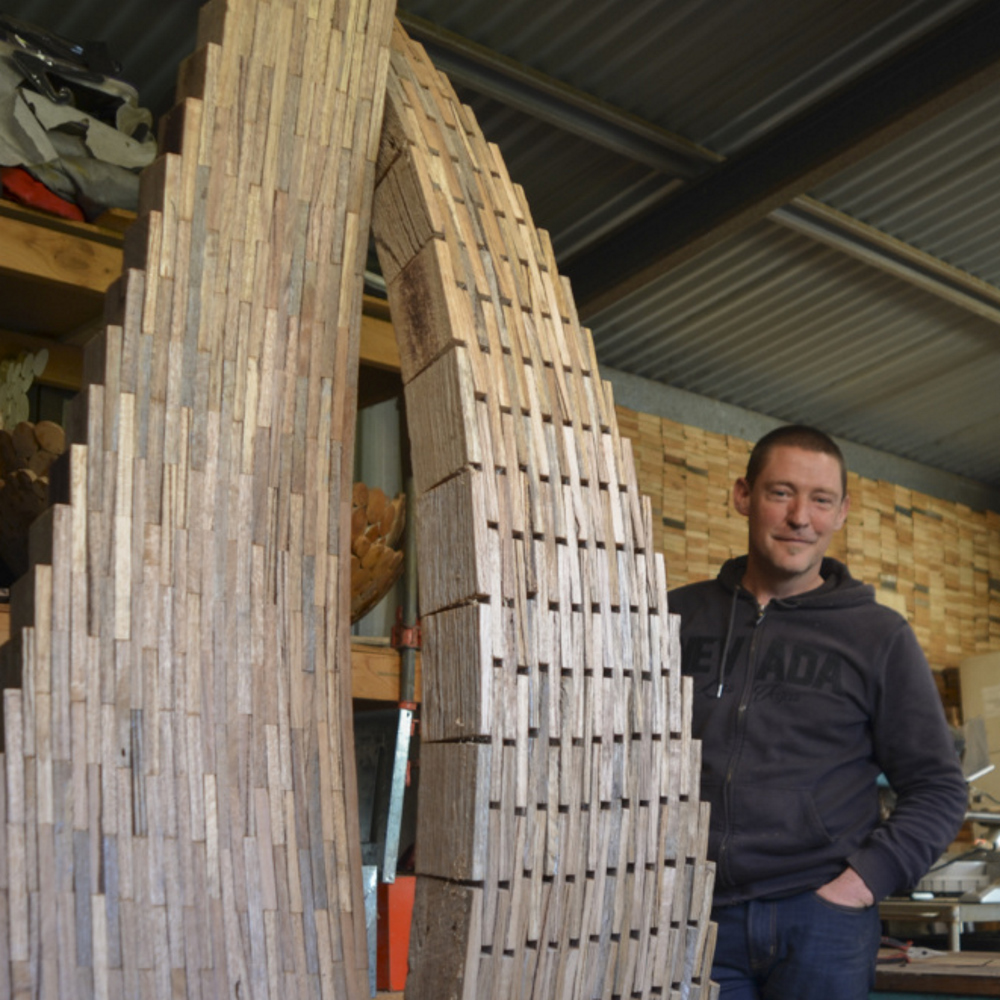 Phil Cousins in his Portland studio.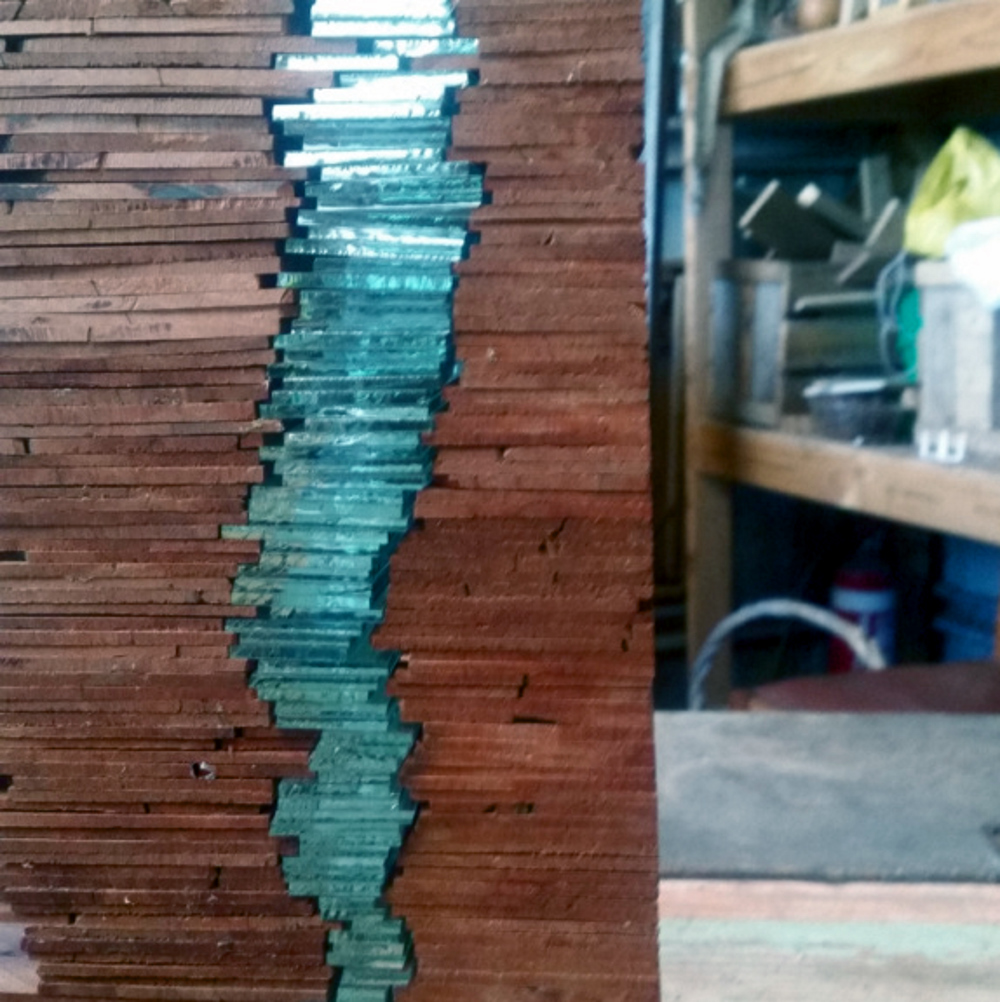 Phil Cousins. Untitled (section).
Jon Dixon
Jon Dixon Jon has been a practising professional sculptor for twenty years while building the Lyons Sculpture Park; a 15 acre park featuring his work and set in gardens and bushland in South West Victoria.
Having exhibited nationally and internationally, Jon sees his art as a search for learning, sharing, grace, happiness, having fun and making mistakes, rather than a competition sport.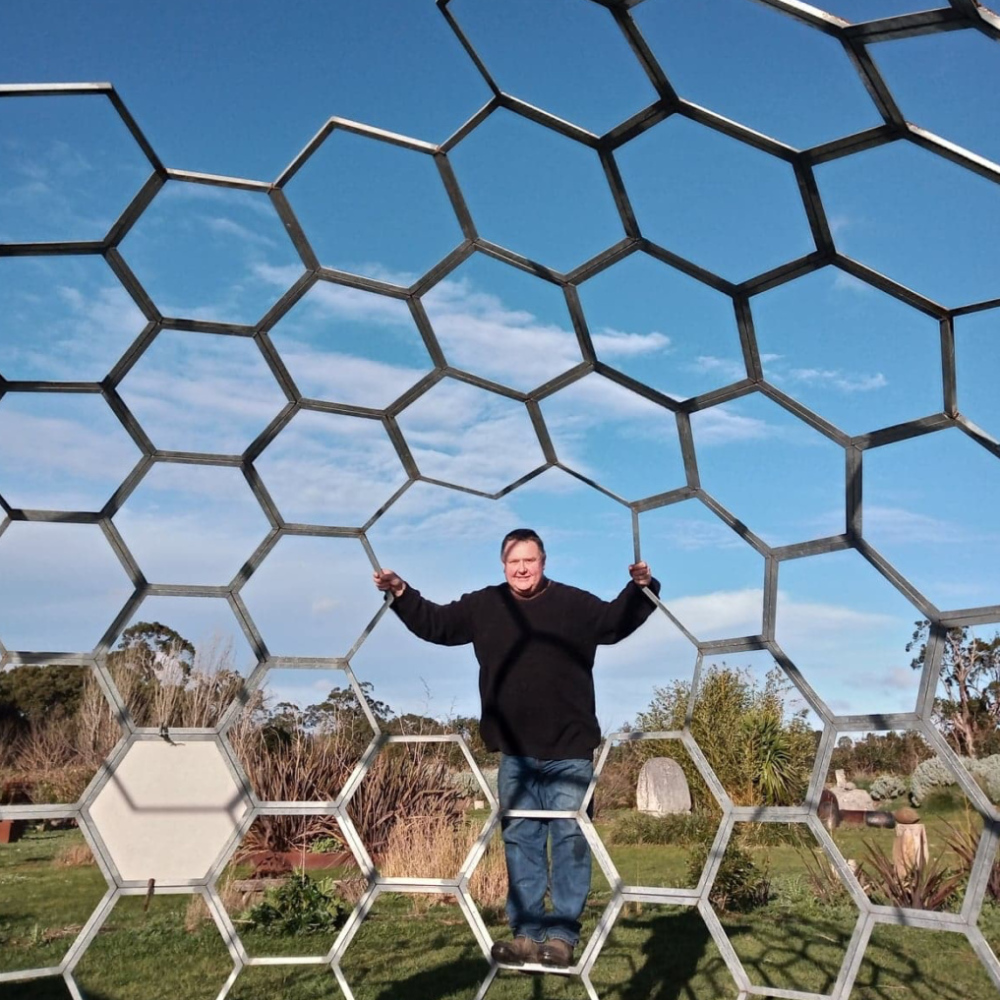 Jon Dixon, Pythagoras and the Bees.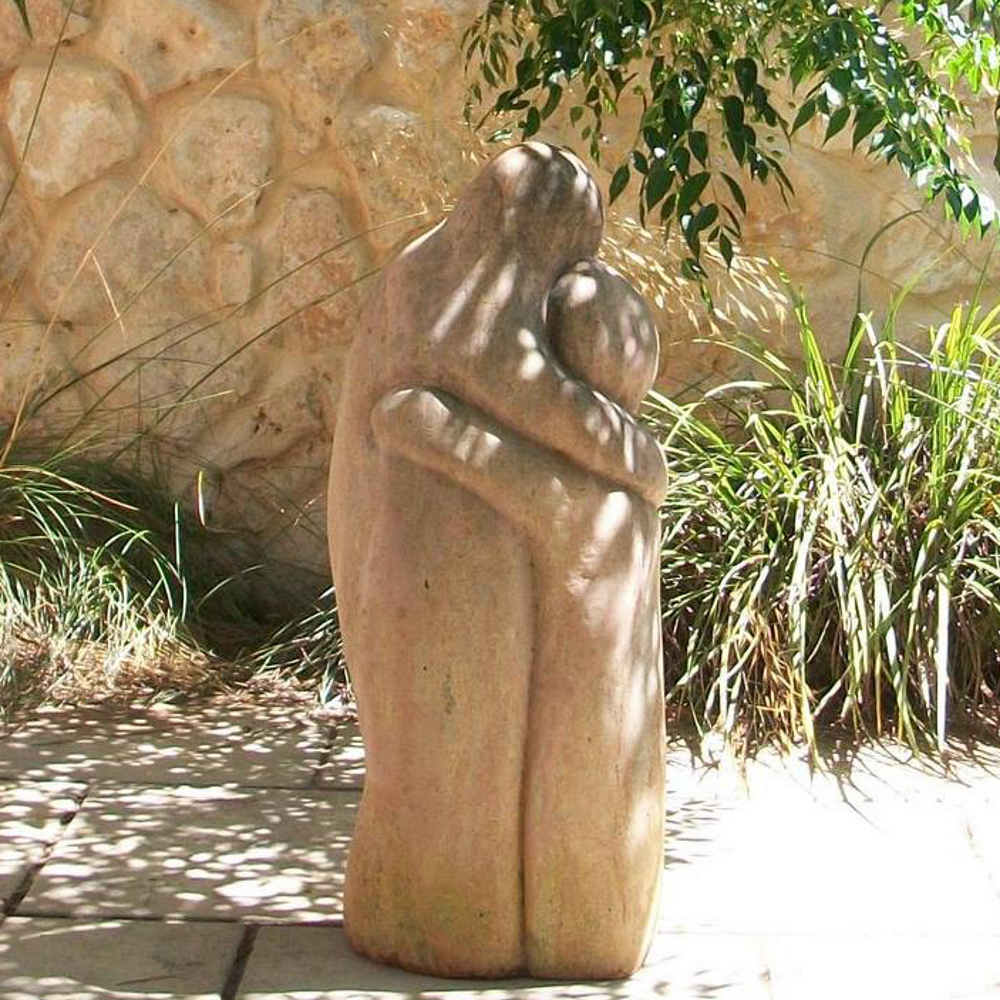 Carmel Wallace
Carmel often creates 3D pieces from discarded materials that reveal much about the environments she explores. In addition to regular solo and group exhibitions, Carmel enjoys the challenge of larger collaborative art projects that engage the wider community.
These include the national touring exhibition Walk based on the Great South West Walk; the Fresh and Salty stone sculpture at Kutonitj; and Illuminated by Fire, a floating sculpture lit by pyrotechnics in Portland Harbour and on the Yarra River for Melbourne's Light in Winter Festival.
Carmel is an award- winning artist and a finalist in major Australian prizes including the Montalto Sculpture Prize; Lorne Sculpture Biennale; Woollahra Small Sculpture Award; Sculpture by the Sea; and the Wynne Prize at the Art Gallery of NSW. Most recently she was the recipient of the 2019 Yering Station Sculpture Award.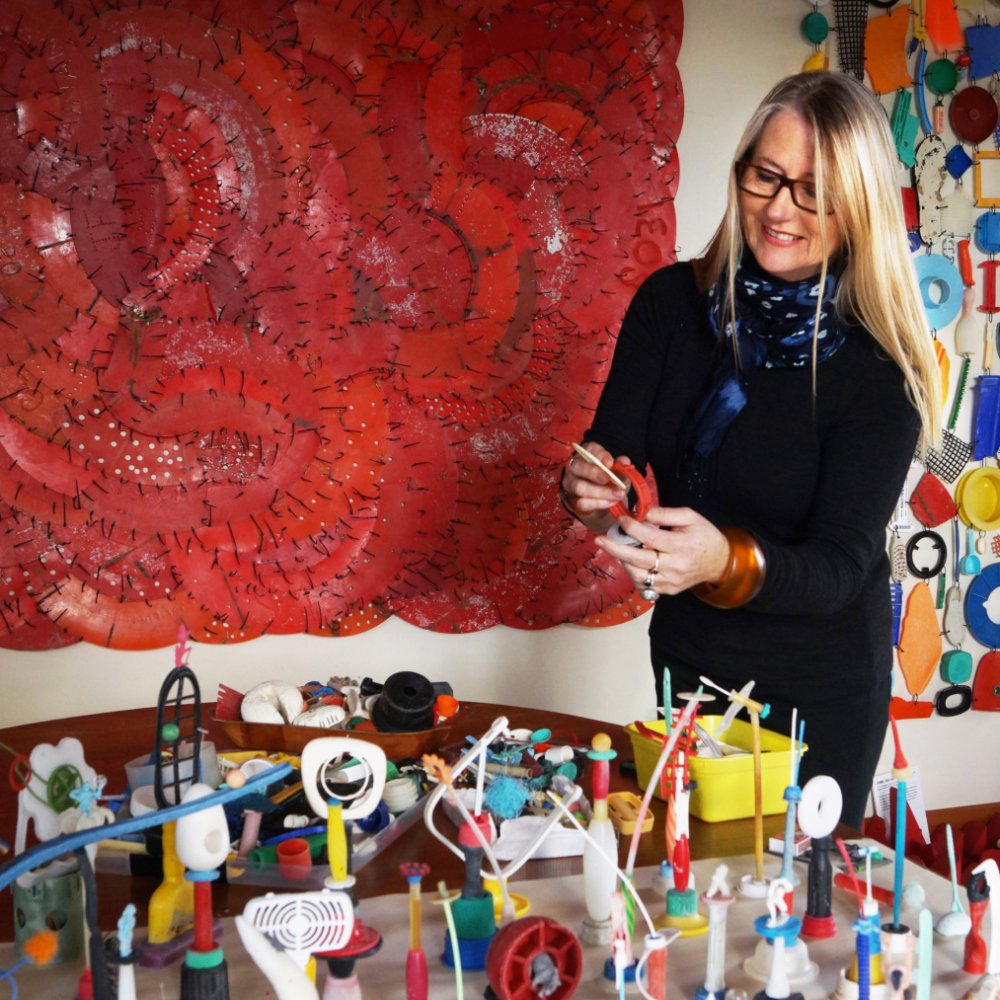 Carmel Wallace in her Portland studio. Photo by Jack Wilkins.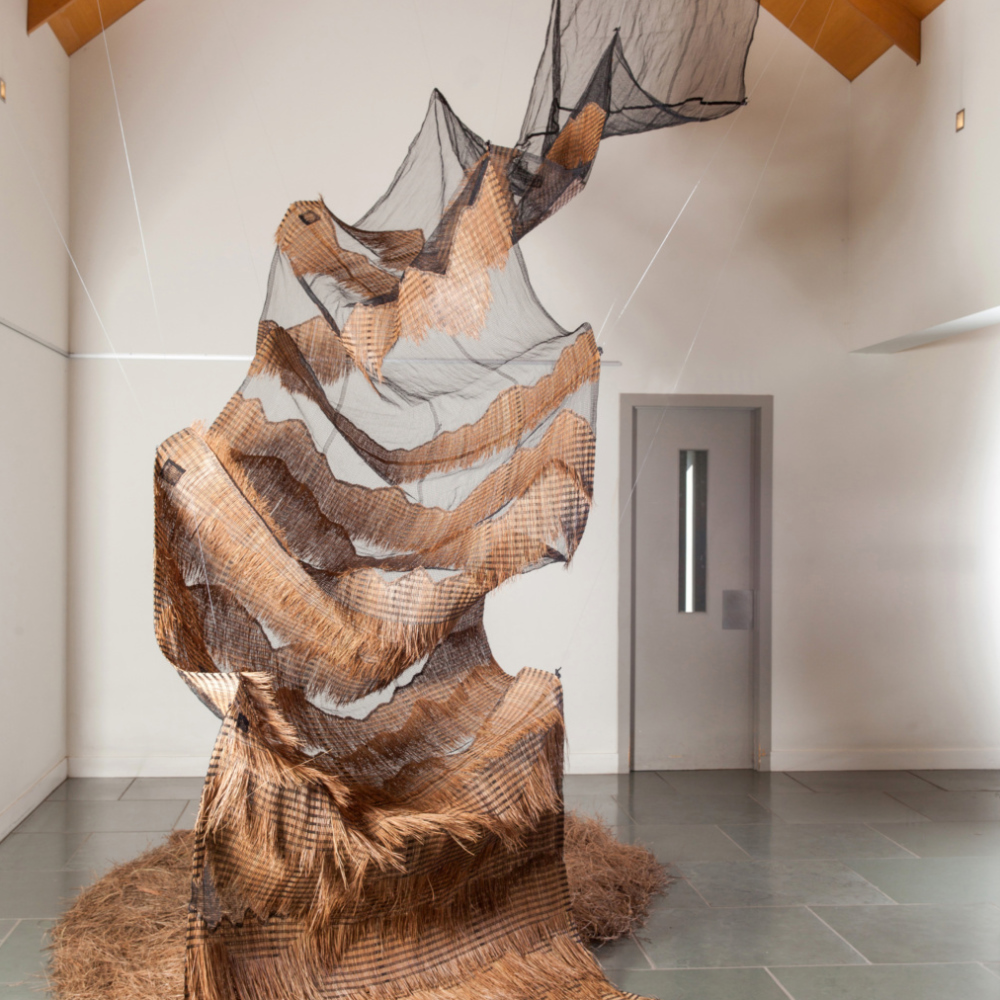 Carmel Wallace, Refuge. Yering Station Sculpture Award winning work 2019. Photo by Kristian Laemmle Ruf.
Andrew Walsh
Andrew Walsh Portland artist Andrew Walsh is a self-described steelworker who carves steel, as opposed to blacksmithing it. From large scale sculptural structures to more delicate functional forms he works with a range of materials. The most unique of these is his 'secret recipe' manipulation of bull kelp, an annual sea plant found dead on local beaches, from which he creates unique functional bowl and illuminated forms using sand-made moulds
With a Diploma of Fine Art, Sculpture and Printmaking, and a boiler-maker by trade, Andrew's work reflects both artistic and industrial elements. He is beyond adept at steel fabrication, contributing to the intricate detailing of his work. Driven by both his creative spirit and a strong commitment to community, Andrew's work can be seen in sculptural fences, a church altar, private gates and public art collaborations, both permanent and ephemeral, as well as his own diverse collection.
He has contributed to numerous festivals, including Melbourne Fringe, Geelong Bay, Port Fairy Folk and the Upwelling in Portland, as well as solo and group exhibitions. His participation as a feature artist for TRAILS 2021 will be a sculptural work resulting from workshops engaging children and youth.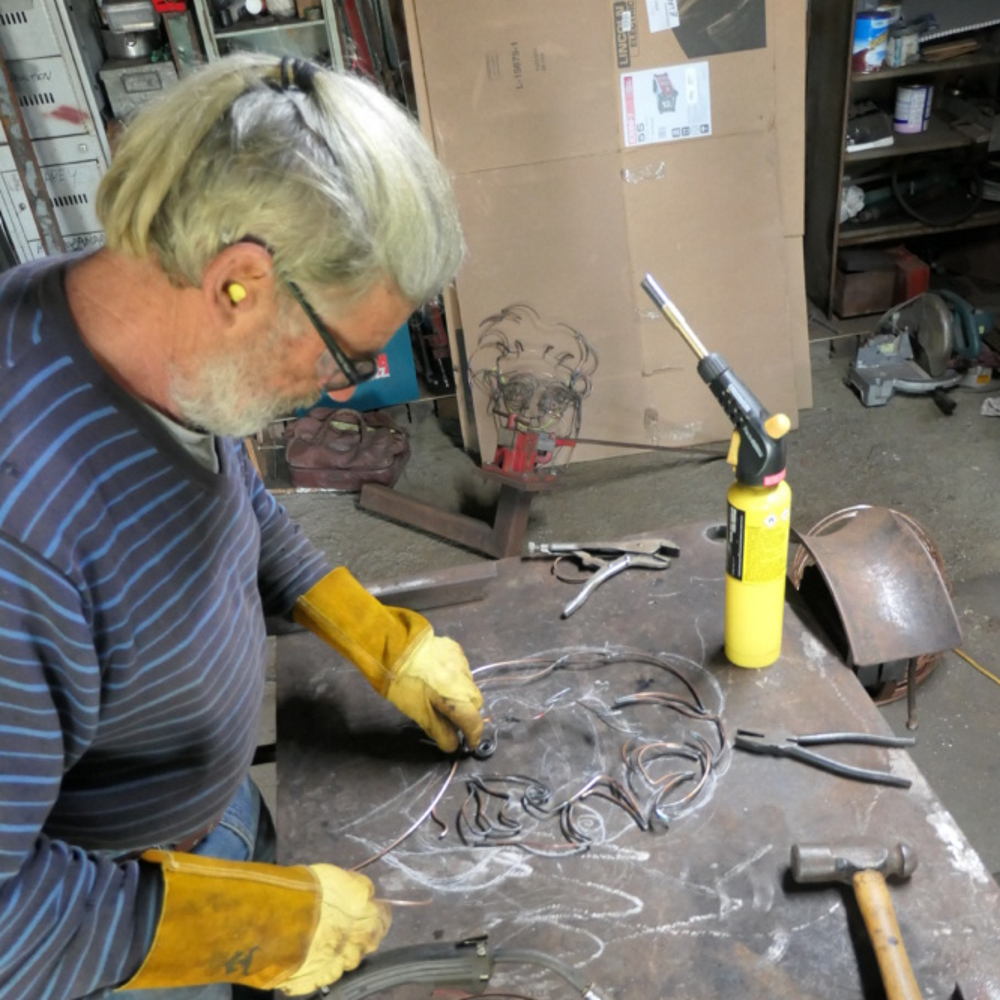 Andrew Walsh in his Portland studio.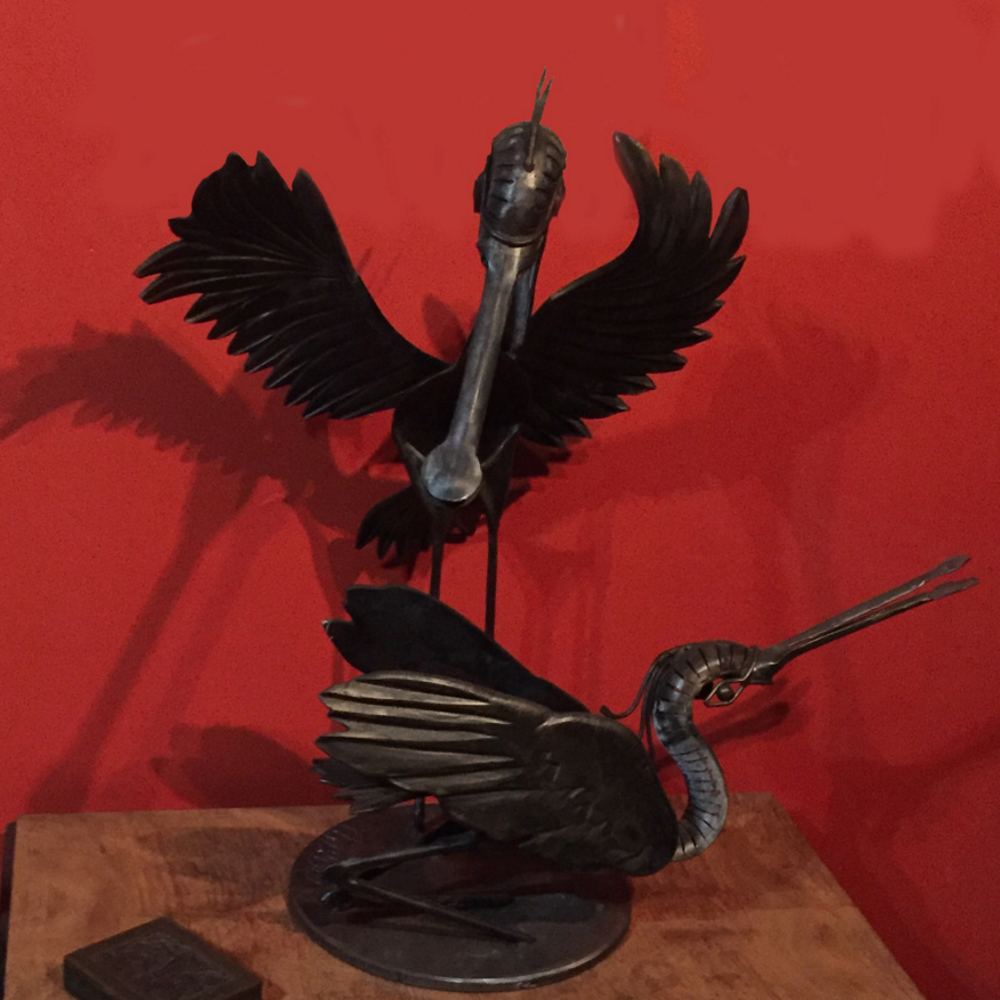 Andrew Walsh, Spoonbills, Plight. Winner 2018 Castlemaine Lot 19 Multi-media Exhibition.